Our Story
In 2010, Tanya Nanayakkara embarked on a journey to Australia, beginning her deep interest in migration law and practice. Tanya's migration journey and her mother's aspiration have fuelled her passion for aiding others in seamlessly navigating the legal procedures of relocating to Australia with confidence.


With unwavering focus and diligence, she earned her registration as a Migration Agent in 2018, proudly holding registration number 1802568 issued by the Office of the Migration Agents Registration Authority (OMARA). She is also a member of the Migration Institute of Australia (MIA) and the Migration Alliance (MA).


With great excitement, we, Pinnacle Migration Australia, announce our recognition as finalists in the prestigious 2019/2020 Business Excellence Awards. Our commitment to providing clients with the latest and most accurate information on immigration laws and policies has led us to this momentous achievement. We stand alongside our clients every step of the way, from the initial stages of migration to the goal of achieving Australian Citizenship. Our utmost goal is to ensure that our valued clients experience a hassle-free and seamless journey with our services.
Why Us
Local business – Located in Joondalup, Western Australia, our office has a proven track record of guiding our clients through the migration process with excellence. Our trustworthy and secure strategies ensure our clients fully comply with Australian Immigration laws without room for error or oversight.
Commitment - Our company is dedicated to achieving exceptional outcomes for our clients. Our unwavering commitment to outstanding customer service means we are always available, working around the clock to exceed their expectations. We take pride in striving for excellence in every aspect of our work, ensuring that our clients receive the best possible experience with us.
Immigration Law Specialist - Our team at Pinnacle Migration Australia comprise knowledgeable professional in immigration law who possess a comprehensive understanding of not only the legal framework governing immigration but also its underlying policies and context.
Fixed Price - Our pricing system is completely transparent, with no hidden fees. When you decide to use our services to prepare your Australian immigration application, we will provide you with a fixed-price quote. This ensures that you know exactly what to expect and plan ahead and feel confident there won't be any unexpected costs.
Process Management - Our team meticulously reviews and processes all visa applications and documents, striving for swift approval to help make your migration goals a reality. You can have peace of mind knowing that your visa application will be handled precisely and promptly to ensure success on the first attempt.
High Success Rate - While we cannot guarantee success due to 'Consumer Guide' regulations, we want to assure you that our Registered Migration Agent's extensive knowledge and experience in Australian migration law can increase your chances of success with your visa, AAT appeal, or Citizenship application. We are dedicated to providing you with the best possible assistance and support throughout the process.
Assurance - We understand visa applications can be overwhelming, time-consuming, and nerve-racking. We value the immense impact obtaining a visa can have on a person's personal and professional life, studies, and family. We aim to give you the assurance you need during the process. Rest assured that with our services, your application will be meticulously prepared to ensure a swift decision, eliminating any avoidable processing delays.
Our Credentials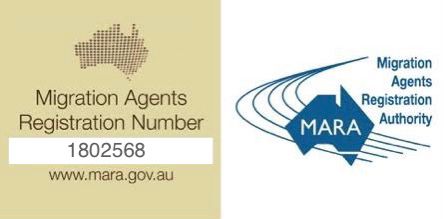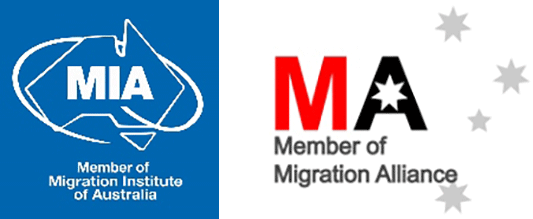 Special Achievements